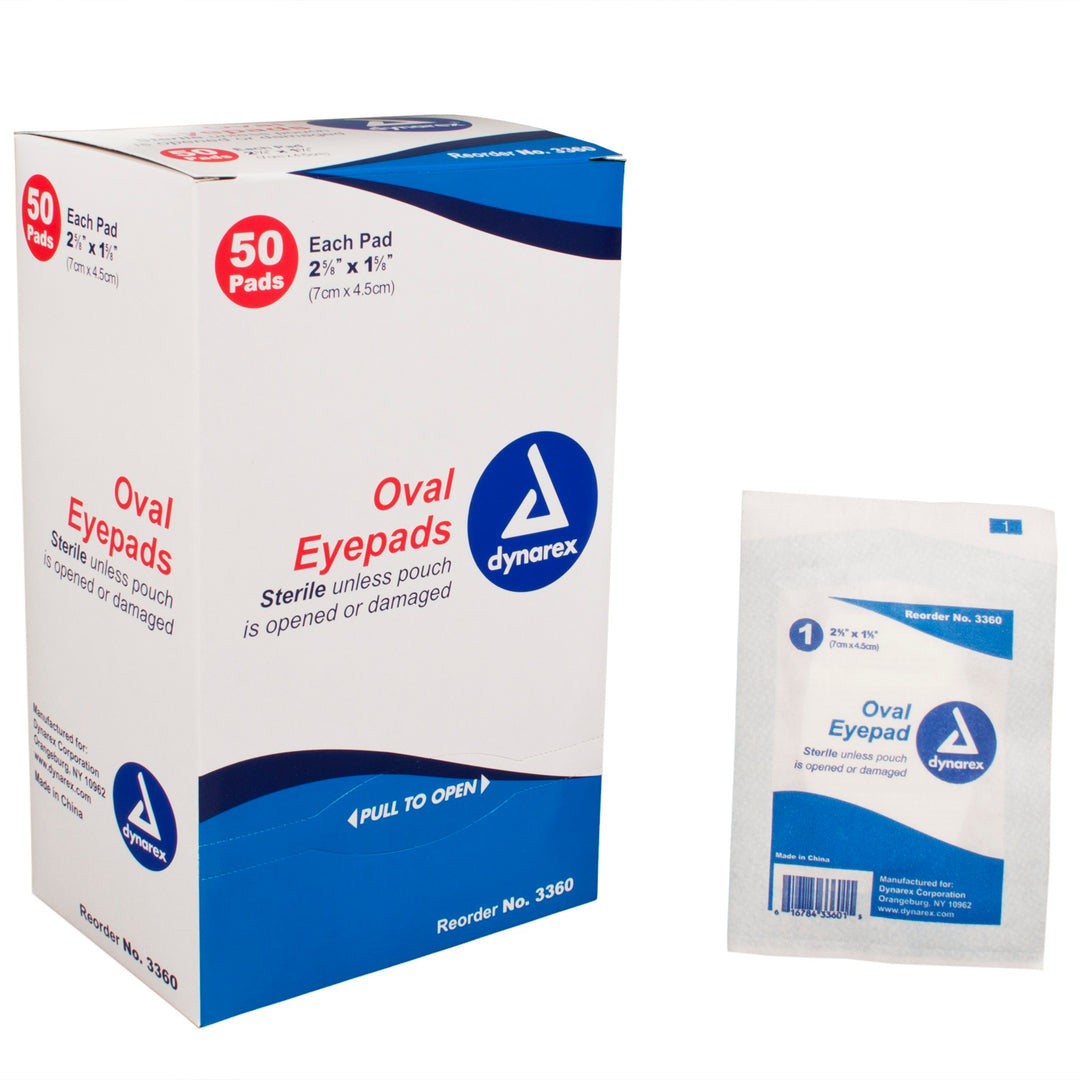 Characteristics summary:
STERILE EYE PADS

: Absorbent pads are medical supplies commonly used in medicine and surgery to guard eye area. Size of each pad: 1 5/8" x 2 5/8". Quantity: 50. Each pad is individually wrapped and packaged in a dispenser box for your convenience. 50 pads per box.

RELIABLE PROTECTION

: Absorbent cotton pads have gentle non-woven cover that offers protection to this delicate area. Sealed edges provide minimal linting. These sponges provide a soft surface for patient comfort. Ease of removal helps minimize trauma to the wound site.

CONVENIENT TO USE

: Wound sponges are a sterile, highly absorbent. They feature an easy place tab on back to ensure clean placement. Ideal for hospitals, clinics, and long term facilities. Packed in convenient dispenser boxes. Not made with natural rubber latex.

ECONOMICAL & EFFECTIVE

: Sterile sponges offer an outstanding low cost solution for any medical facility. Come in individual packets for sterility. High quality cotton material eliminates the need for frequent readjustments, helps make these sponges highly absorbent.

APPLICATION

: Sterile eye pads protect injured eyes from further injury or prevent infection and strain. Ideal for eye treatment. Convenient shape allows an easy and correct application. Offers protection, high absorption and comfort for the patient.