ARKY AED Outdoor Cabinet with Heating elements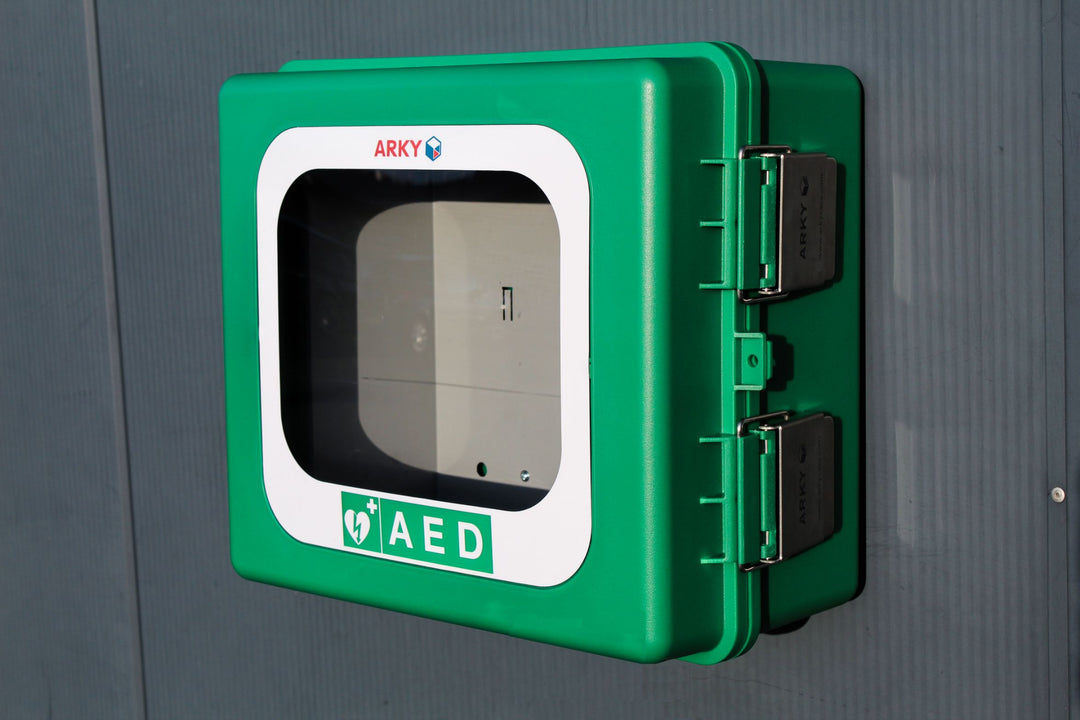 An AED should be stored free from moisture and frost. The batteries will lose their capacity when they cool down below 0°C. The electronics and metal components of the defibrillator should be kept dry to make sure the AED functions well at all times.
Therefore the ARKY AED outdoor cabinet is provided with a waterproof neoprene seal and two heating elements with a thermostat.
Characteristics summary:
Cabinet
Weight: 3,6 kg
Outside dimensions: 34 x 40 x 20 cm (HxWxD)
Inside dimensions: 28 x 32 x 18 cm (HxWxD)
Electrical supply
Heating elements: 2x 45W
Feed: AC 100-240 V ~1,5 A 50 ~ 60 Hz
Feed: DC 24V,3A
Alarm
Feed: 3 button cell batteries LR44