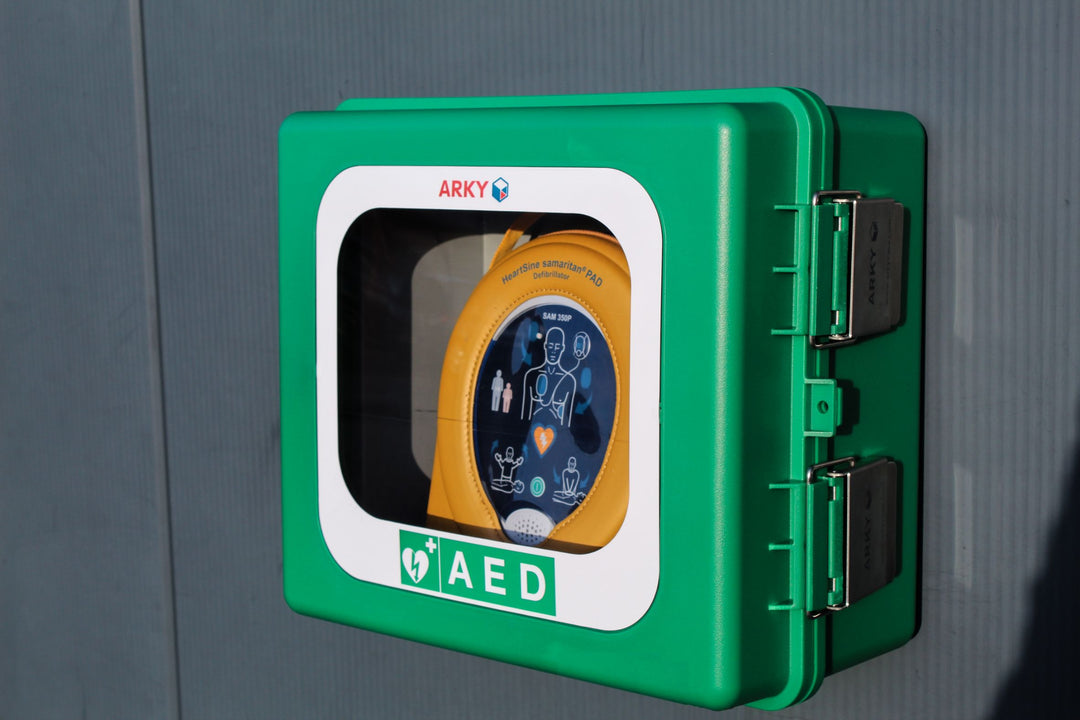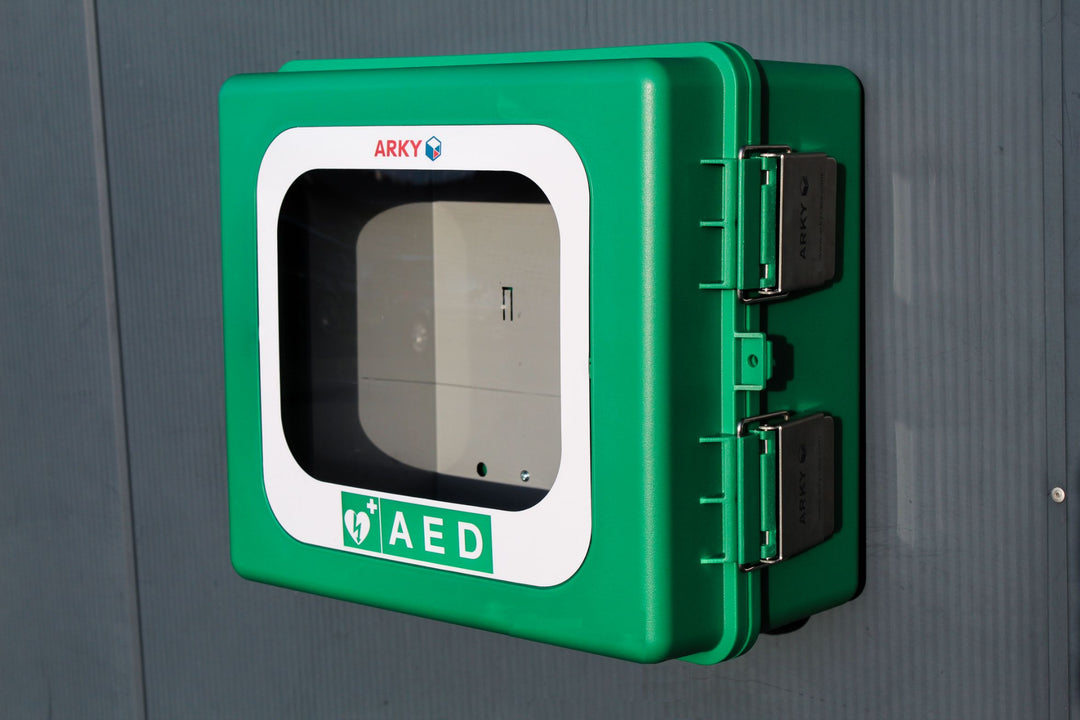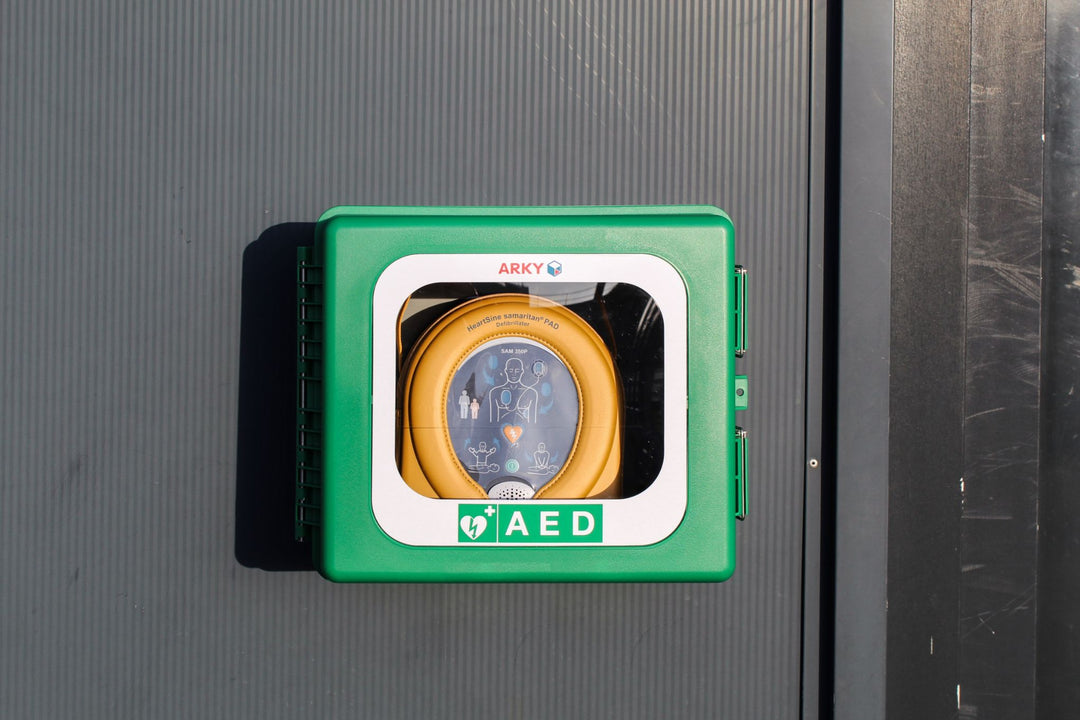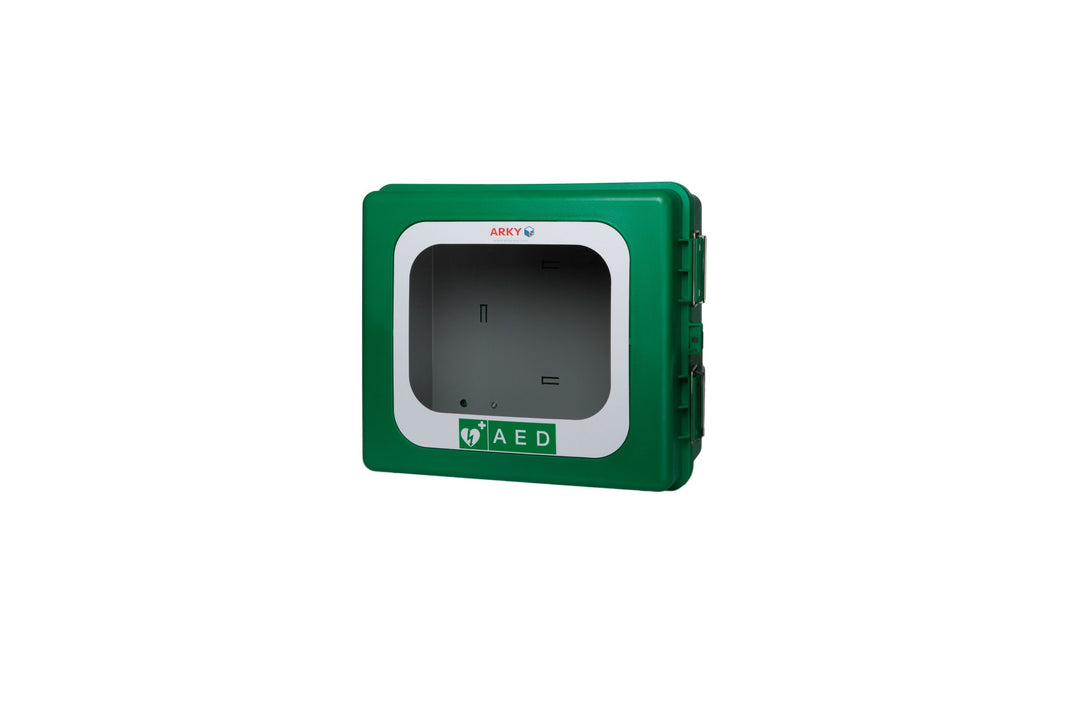 Characteristics summary:
High quality
Made of High Impact Polystyrene (HIPS)
Protects the AED against all types of weather
100% dust- and waterproof
Well sealed with brushed stainless steel hinges and closures
Including mounting materials
Dimensions
Inside dimensions: 28 x 32 x 18 cm
Outside dimensions: 34 x 40 x 20 cm
Options
Acoustic alarm
Company branding
Including breakaway seal
Two heating elements (24V)
Padlock
Installation guide
Install the cabinet at a place where it will not be exposed to direct sunlight and rainfall. Use the screws to install the cabinet. The screws are fitted with neoprene rings for a watertight seal. The adapter and cables are not waterproof and should therefore be stored in a dry, frost free place.
The alarm has an on/off switch. To activate the alarm, turn the black switch on. To de-activate, turn the switch off. The alarm is provided with three button cell batteries. To replace these, pull the top cover of the alarm down as indicated by the arrow.
The cabinet is supplied with two 45W heating elements. A thermostat controls the temperature in the cabinet and keeps it frost free. For safety reasons the installation of the outdoor cabinet to the electricity grid should only be carried out by a certified electrician. It is important that the cabinet is connected to an electricity grid with an Earth Leakage Circuit Breaker.
The supplied cable gland is suitable for a two-core cable with an outside diameter of 10 mm. Make sure the cable gland is sufficiently tightened. This also acts as a strain relief.
Attach the wiring of the cabinet to the wiring of the adapter by means of a heat shrink.