4-Person Camping Cookset: Lightweight and Durable Aluminum Cookware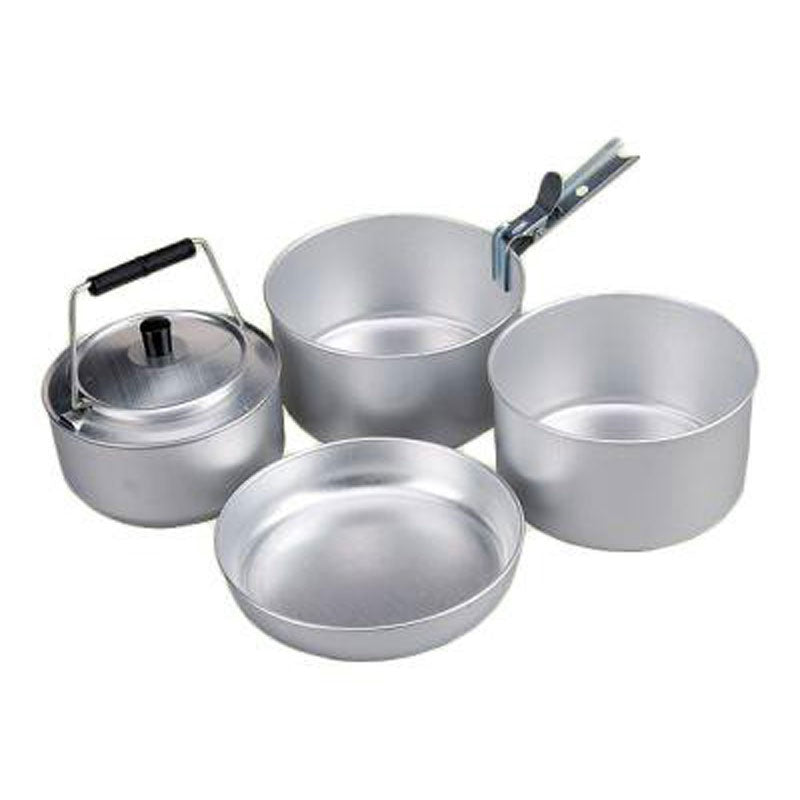 Our 4-person camping cookset is made from high-quality aluminum, ensuring both lightweight portability and exceptional durability.
The set includes a 1.5L kettle, 1.7L pot, and 2.0L pot, as well as a 19 cm diameter pan, pot clamp, and mesh bag for easy storage and transportation.
Whether you're simmering a savory stew or brewing a hot cup of coffee, this cookset has everything you need to satisfy your outdoor gourmet desires.
Perfect for camping trips, backpacking adventures, and picnics with family and friends.

Characteristics summary:
1.5L Kettle
1.7 L Pot
2.0L Pot
1 x Pan, 19 cm diameter
1 x Pot Clamp
1 Mesh Bag
Net Weight: 815g