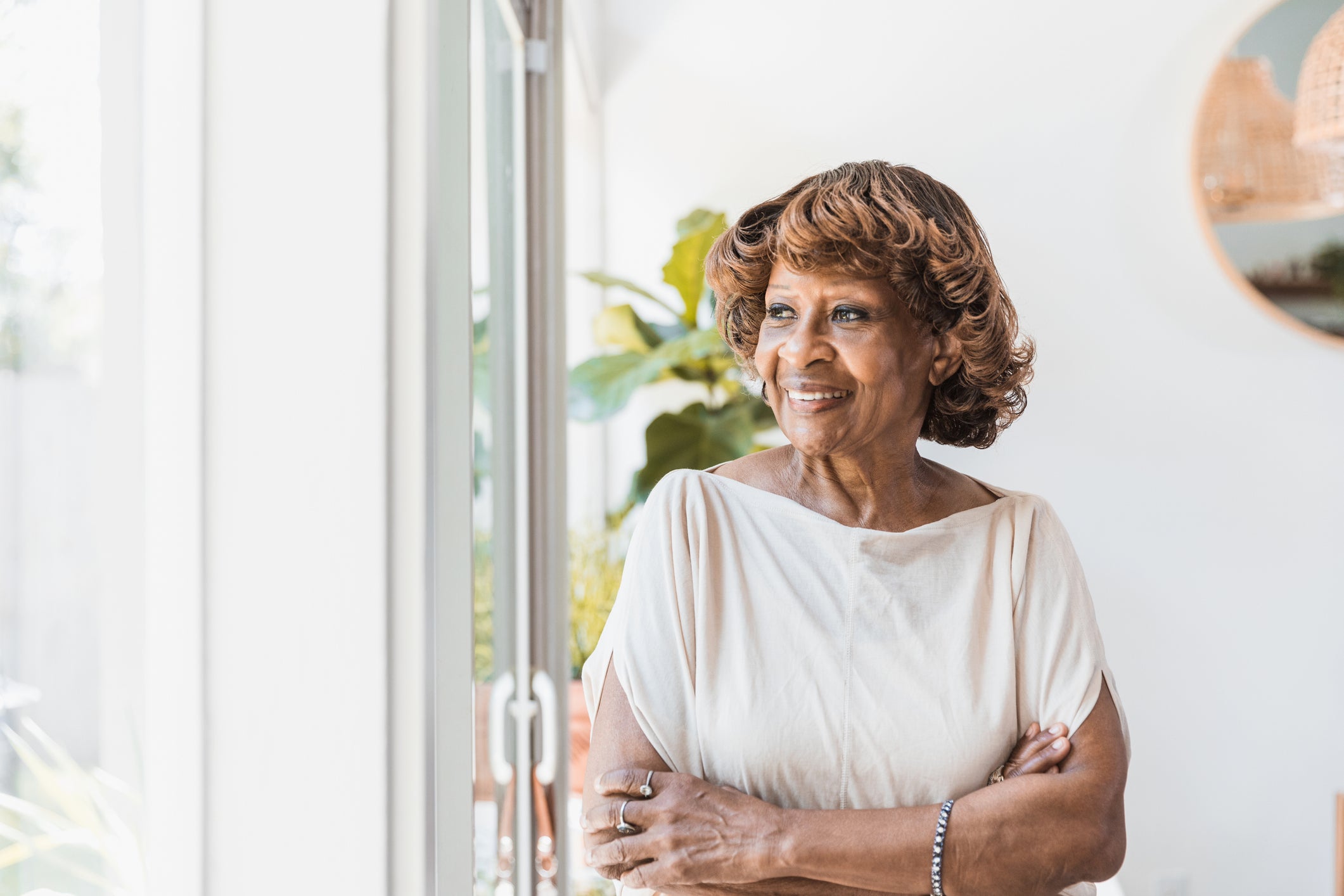 With a growing number of seniors living by themselves and independently at home, it's important to make sure they're safe from harm. Falls, burns and accidental poisonings are just a few of the things that cause accidents for older people. On top of that, older adults who live alone can also become the victims of criminals who target seniors (specifically theft). If you're an older adult or you care for one, here's what you can do to stay safe.
Safety-proof your home
In order to keep the house safe, there are a few things you can do. For starters, make sure all hallways, stairs and paths are well lit and clear of any clutter. You can use night-lights to light up the hallway for nighttime, use rails and banisters for going up and down the stairs and tape all rugs to the floor to stop people from tripping.
Help prevent falls
One of the leading injuries for seniors is falling in the home. If you have difficulty walking or balancing, or have a history of falling, there are a few things you can do.
• Buy an alarm that you can wear as a necklace or bracelet that monitors if you fall
• Don't rush to answer the phone
• Clean any spills immediately to avoid slipping
• Keep a mini first aid kit in the house
• Wear non-slip footwear
• Use your cane or walker instead of holding onto furniture whenever possible
Prevent poisoning
Carbon monoxide
Never try to heat your home with the stove, oven or grill since these elements can give off carbon monoxide, which is a deadly gas. This is a tougher one as people can't see or smell this gas. Make sure there is a carbon monoxide detector installed in the home, specifically near the kitchen or bathrooms.
Double check the batteries 1-2 times a year to make sure it's working.
Medications
Any seniors living by themselves should have a proper place to store any medications they might be using. For organization purposes, keep all medications in their original containers so nothing gets mixed up (oftentimes a lot of medicine can come in a while pill form which can easily be confused for something else). Seniors can even ask pharmacists to put large-print labels on medication bottles so they're easier to read.
Cleaning products
This can seem obvious, but make sure all cleaning products are stored properly and always double check the WHMIS symbols for safety reasons. Seniors should also be aware not to mix any bleach, ammonia or other cleaning products and liquids together when cleaning as they can create deadly gasses. You can also keep your first aid kits close by should anything happen.
Protect from any elderly abuse
Because seniors are more vulnerable physically, it's important to keep windows and doors locked, especially at night. If you see any weird activity around your home or in the neighborhood, reach out to friends or family. In some situations, you can call an emergency line that isn't directly 911 and can have someone sent over to help.
Another common issue among seniors is scams over the phone. Be sure not to share any personal, credit card or bank information over the phone or into any suspicious-looking websites. If you're unsure about any information a stranger is giving you over the phone, you can always call them back after reviewing things with someone you trust.
Key takeaways for seniors
The best thing seniors can do is stay aware of their surroundings and check in with loved ones if anything feels off around the house. Keep phone numbers handy and safety-proof your home to avoid accidents.
With Pacific First Aid, if you have an important senior in your life, you can take a CPR and first aid online course in case of emergencies. If something happens, you'll be equipped to react to medical emergency situations. Go through a first aid kit checklist with a senior and make sure to cover all your bases.
---