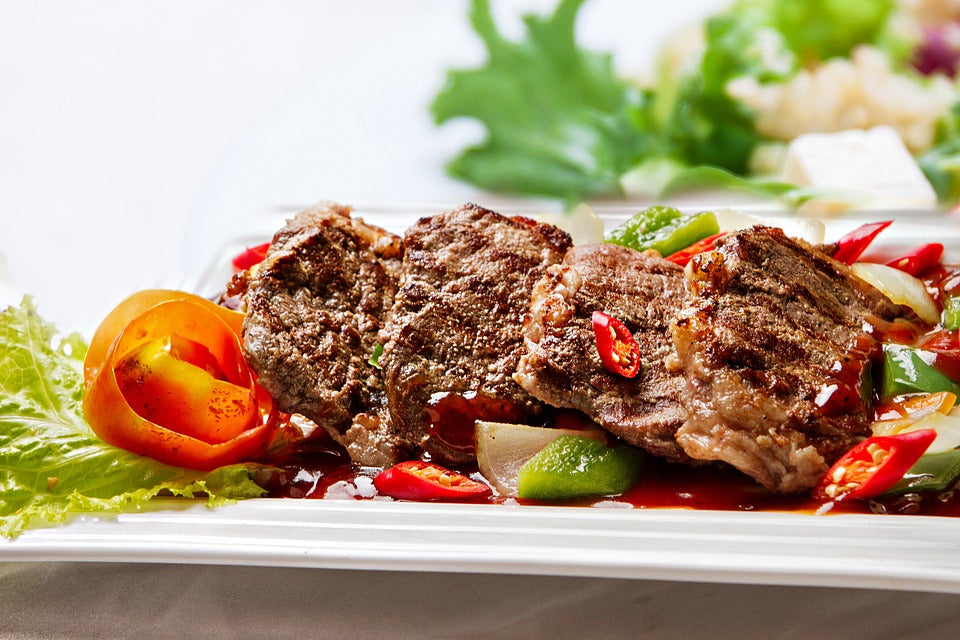 Cookbooks won't teach you how to handle food safely, Guelph study says
A significant percentage of food borne illnesses are the result of mistakes in the kitchen, researcher says
Cookbooks may be a good source of new recipes, but they are not a reliable source of information about safe cooking practices, according to a study out of the University of Guelph.
The study looked at 770 meat, egg and seafood recipes drawn from 19 popular Canadian cookbooks published between 2015 and 2017. Many cookbooks neglected to include information about food safety, and some included the wrong information altogether, the study found.
"It's a problem, because currently we have an estimated four million food borne illnesses every year in Canada, and we do feel that definitely a significant percentage of these are the results of errors in the kitchen," said lead researcher Jeffrey Farber, who is a professor of food science at the University of Guelph.
Your eyes are not a meat thermometer
Few recipes included basic advice about safe food preparation, such as washing hands before cooking and using a thermometer to check a meat's internal temperature, the study found.
Of the recipes that did include an endpoint temperature, less than 40 per cent of the suggested temperatures were correct.
Many recipes didn't include a suggested temperature at all, and instead relied on signs like a meat's colour and texture to determine "doneness" — a no-no in Farber's book.
"Things like ground beef – you cannot use colour as an indicator of doneness," he said.
"Especially with picnic season coming up in the summer, you need to cook your ground beef to temperature of 71 C."
Farber said he wants to see a few pages of basic notes around food safety included at the beginning of cookbooks, and for authors to vet the information they include in their books with food safety professionals.
Given that many students now leave high school without taking home economics, Farber said it's becoming increasingly important for this type of information to be distributed far and wide.
"Especially young folks who may be going out on their own cooking for the first time, I don't think they'd have that basic food safety knowledge," he said, noting that even experienced cooks might not understand the riskiness of certain cooking practices, such as washing poultry in the sink.
"You should not be washing your raw poultry in the sink."
Summer safety tips
With grilling and picnic season on the horizon, Farber offered a few basic tips for chefs.
- Always wash your hands.
- When barbecuing, don't put cooked meat back on a plate that previously held raw meat.
- Don't leave fruit out in the sun for long periods of time, such as at picnics and potlucks.
- Make sure to use a meat thermometer, especially for foods that contain ground beef.
Sourced from: TrainCan For more food safety news, food safety courses, food safety training and more visit us at: Pacificfirstaid.ca
---