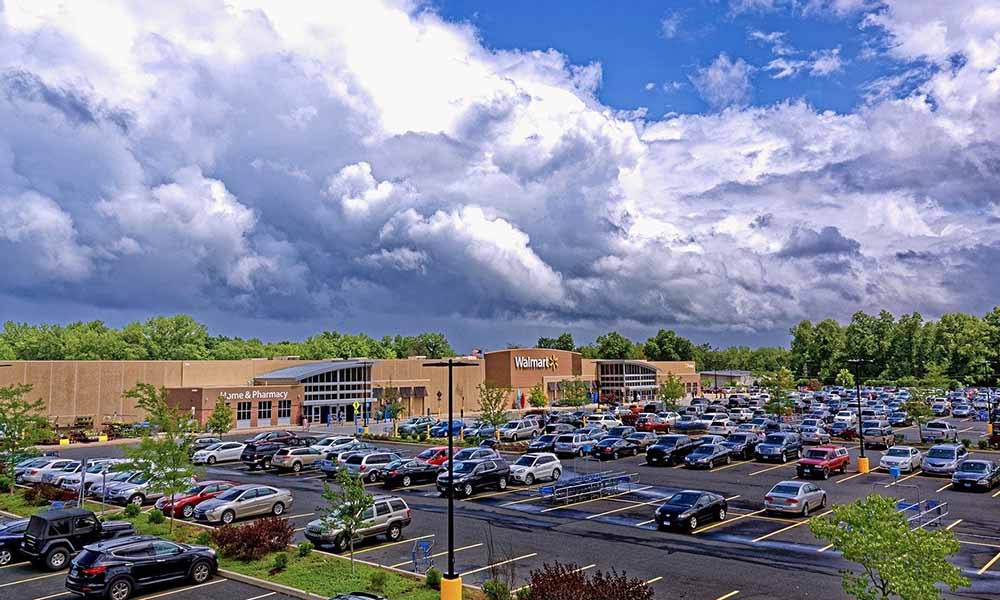 Walmart's Frank Yiannas identifies 'mega trends' for food safety professionals
Photo Credit: Jimaro Morales
Progress in winning the war on foodborne disease has stalled, while "mega trends" in food safety will influence the world of microbiology for years to come, said Frank Yiannas, vice president of food safety at Walmart, at a Feb. 6 meeting sponsored by 3M Food Safety
Yiannas identified the key trends he sees as food safety director of the world's largest retailer at the Global Food Safety Symposium in St. Paul, Minn.
The world of foodborne surveillance has changed through the use of whole genome sequencing (WGS) and by other novel tracking methods, such as checking credit card receipts and Google hits.
Yiannis pointed to Danish researchers who examined the food history of ill consumers during a recent outbreak by scanning what they purchased with credit cards. They found most ill people bought a particular sausage and when they tested the sausage they solved the outbreak.
In another example, researchers looked at the keywords Canadians were searching on the Internet during the Maple Leaf Foods' deadly listeriosis outbreak in 2018 that was traced to tainted cold cuts produced at a Toronto plant.
A study years later found scores of Canadians were searching the term listeriosis on Google before epidemiologists pieced together the clues.
"We have the ability to make the invisible visible," he said.
Food safety professionals will learn other lessons from a Salmonella outbreak involving a French infant formula maker. The December 2017 outbreak was traced to a single French company that, although it had negative certificates of analyses, had acquired a plant that had experienced the same type of Salmonella outbreak years earlier.
"If it's in there, guess what. You've inherited it." WGS can now show if there's been cold cases attributed to the product for years before the 2017 outbreak.
Blockchain benefits
Another trend is food transparency, which he calls a "big lever" for food safety. "It's time to stop using it as a buzz phrase, but to pivot it and make it a reality," he said.
Yiannas said he's been working diligently on blockchain technology for the last year and a half.
In August, IBM announced it would work with a list of major food companies to identify new areas where the global supply chain can benefit from blockchain. Dole, Driscoll's, Golden State Foods, Kroger, McCormick and Company, McLane Company, Nestlé, Tyson Foods, Unilever, Walmart and others are now coming together with IBM to prioritize new areas for blockchain.
Blockchain can digitize the information, capture it in a decentralized system and convey it in a secure and trusted way to enhance business transactions, he said.
Walmart conducted a pilot using blockchain to track a mango from seed to its U.S. store. While it took six days to track the item by paper, blockchain cut that time significantly by shrinking the traceback to 2.2 seconds from farm to store.
This level of transparency will lead to more accountability from food handlers throughout the food chain, while providing the customer with much more information about the products they're buying.
Yiannas said the changing way we buy food is another food safety issue, and online grocery purchasing is already reinventing food safety.
In 2017, about 31% of U.S. consumers bought groceries online. By 2025, experts predict some 70% of U.S. consumers will be buying groceries online – worth about $100 billion in the U.S. market, which equals the price of opening 4,000 grocery stories.
The last mile also is changing. Traditionally, the trip home from the back of the car to the retailer was the last mile, but now there's grocery pickup, home delivery, meal kits and even drone delivery. Food safety professionals need to be involved in these delivery methods, he said.
Globalization is another trend that allows us to eat fresh foods from all over the world.
"The world is getting smaller, and outbreaks are getting larger," he said. At the same time, WGS shows outbreaks are getting smaller and longer.
Social media can affect companies when it comes to branding and food safety. Yiannas said "infodemiology" shows signals for outbreaks can come much sooner than what traditional epidemiology offered – if there's surveillance of Yelp reviews, Google, YouTube and social media.
In New York City, postings on Yelp helped find unreported foodborne disease cases using a new system for monitoring certain keywords in food establishment reviews.
Lastly, Yiannas stressed the need for validation of processing steps as a missed opportunity judging from past outbreaks. At times, HACCP has gotten "misapplied, misunderstood and misexecuted."
He pointed to Walmart's move to go ahead with testing requirements for chicken parts as a success story for validating food safety measures.
The company asked poultry firms to prove through scientific validation that their procedures can consistently achieve a four-log reduction in Salmonella spp. on whole birds, and a new one-log reduction of Salmonella spp. in chicken parts.
"We've seen a dramatic reduction … because we didn't focus just on end-product testing," he said. Instead, Walmart validated the companies had processes in place.
He told food safety professionals to avoid complacency – being over confident and measuring the wrong things – invest in transparency, conduct validations and verifications to make sure food safety systems work, and create a food safety culture.
iegpolicy.agribusinessintelligence.informa.com by Joan Murphy, Feb. 8, 2018
---