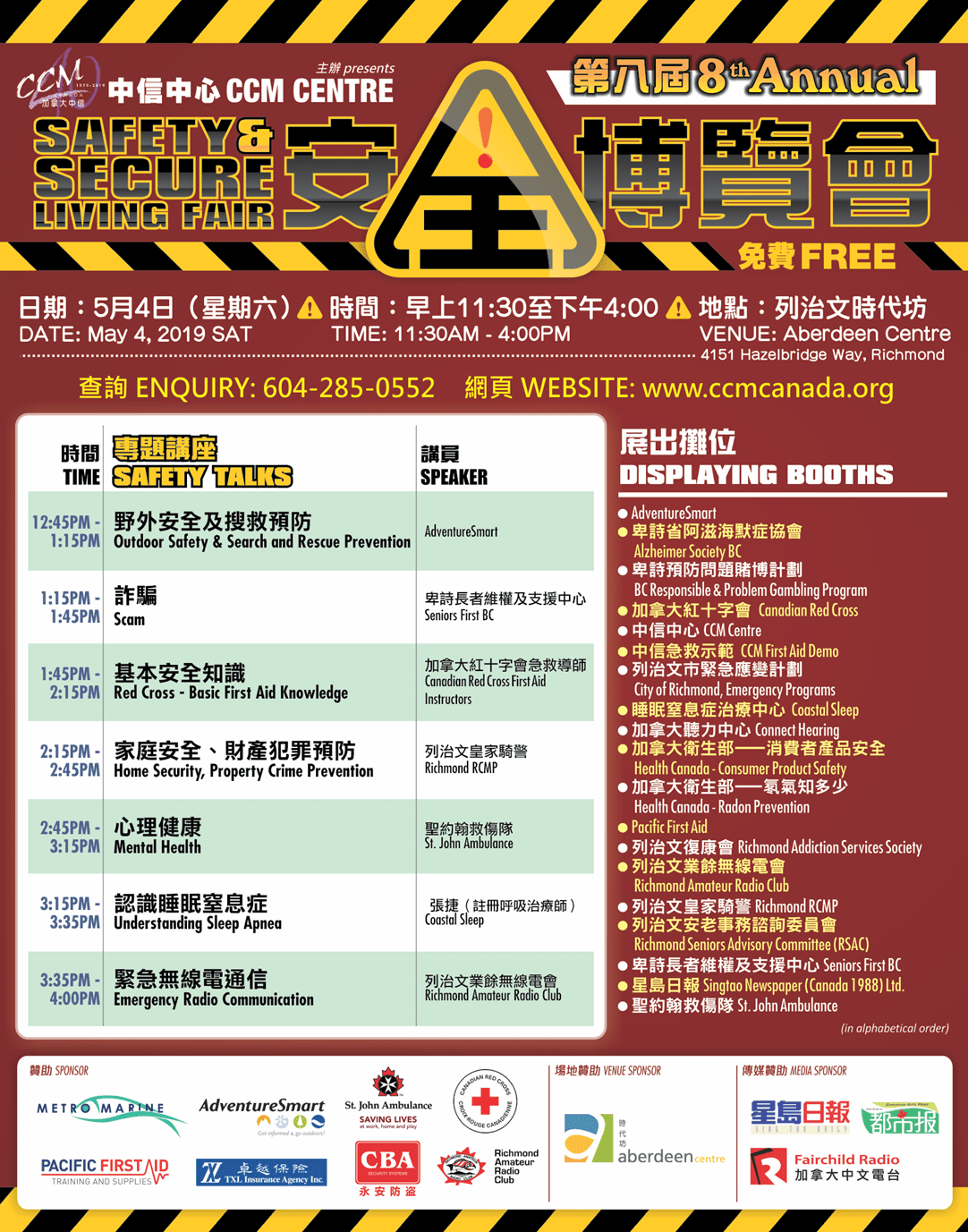 The 8th Annual CCM Safety & Secure Living Fair is Almost Here! GET A FREE GIFT!!
Looking to get up to date on all off the latest news in the first aid and safety industry?
Well you won't have to wait much longer, because for the 8th year in a row CCM will be putting on their Safety & Secure Living fair at Aberdeen Center Saturday May 4th from 11:30AM-4:00PM!
Get an opportunity to listen to the best the industry has to offer speak on what is happening today in first aid and safety.
Pacific First Aid is also proud to take part in this event! Not only are we taking part we are offering YOU a chance to get a FREE gift a Pacific First Aid Essential Emergency Promo Pack, just like our post and tag 2 friends before the event date! It is as easy as that so don't miss out!
For more first aid news, first aid training, first aid courses visit us at: Pacificfirstaid.ca
---