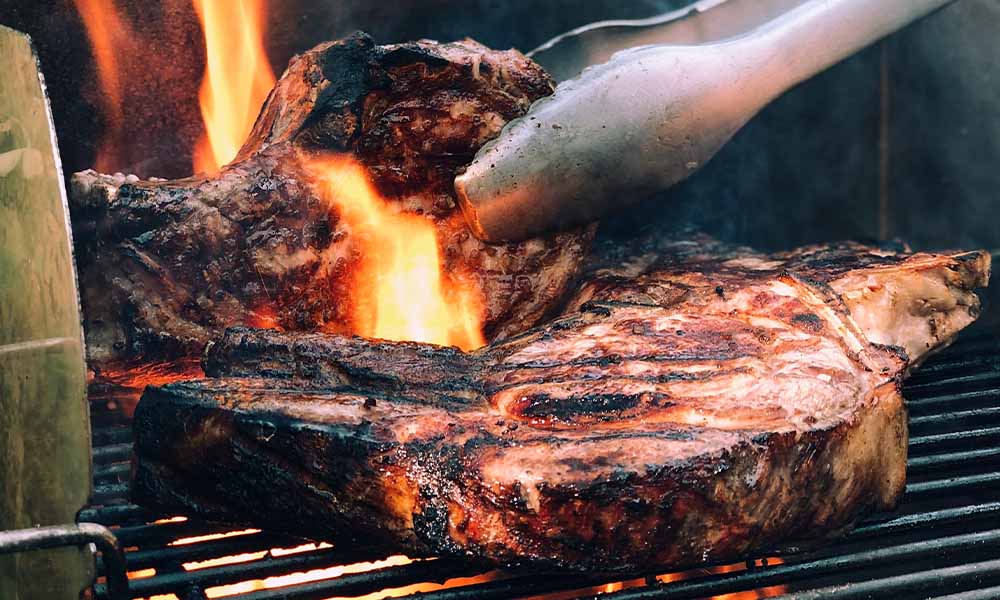 Food Safety Tips for your next BBQ
Photo Credit: Paul Hermann
As the weather gets better and people start coming out of their homes to spend time with friends, you start to get the urge to get the BBQ out and have all your friends around for a day of eating in the sun. Although it is important you brush up on your food safety training before you volunteer to be the next host for one of these gatherings. You don't want your party to be the one that gives people stomach aches or worse, so make sure you follow these easy food safety tips to insure everything runs smoothly and your party is a hit! Food safety courses are located all over the city of Vancouver but if you're in a rush here is a simple checklist of things to be mindful of before hosting.
Food Safety is something we just assume is being followed and practiced everywhere we go and eat in our daily lives. Although if you follow food safety news or take a food safety course BC, you will find it's more of a danger than you would expect. Getting a food safety course certificate BC can make sure your prepared and aware of these dangers. Some of the tips you will learn in your food safety course or food safety training class of any level are as follows:
The golden and essential rule is to Wash your hands. This rule should be practiced with every time it's needed, never skip it whether that's before or after handling food, your hands must be clean. Have some hand sanitizer around if your working outside and don't have time to run into the house to a working faucet. This may seem like something even children know, but it is often the cause of major illness and happens more often than you think if you follow food safety news.
One thing they may not cover in a food safety course because its so simple is: Get lots of ice, if your going to be cooking outside make sure your ingredients are kept cold to keep the food safe form spoiling. If your taking some leftovers home with you from someone else's BBQ make sure you have enough ice and transfer the food to your refrigerator as soon as your home.
Don't leave your food out on the counter for too long. A good rule is don't leave food out on a counter or table for more than two hours as bacteria can multiply in perishable food very fast if left out. If it is a real scorcher of a day out with high temperatures then the time you have to leave food out is even less, so make sure to keep things cool. This is another major cause of food illness if you follow food safety news and can be very easy rule to violate when hosting a party and there are so many things happening at once.
Transporting food to the BBQ location is also another concern when keeping food safety training in mind. Another simple tip they may miss in a food safety course is to be careful leaving coolers in the trunk as on a hot summers day this may not be enough to keep food from spoiling. Keep your cooler in the air-conditioned portion of the car, so you don't have bucket of water when you get to your destination
You don't have to have a food safety course certificate BC to know you should Keep your foods separated. Raw meats and poultry should be well wrapped and kept separate from cooked foods, fruits and veggies. As pathogens can be transferred from your meat and ruin perfectly ready to eat foods that have been prepared safely.
Food thermometers may seem trivial or for non seasoned amateurs who don't have much cooking experience. But in fact they can really be a life saviour and can make sure the meat is perfectly cooked. These little kitchen tools can also be a big help around Thanksgiving and Christmas time with cooking turkeys, which can be very hard to judge when fully cooked.
These are just a few simple steps that you can learn in any Food Safety Course. But for more in-depth knowledge take one of Pacific First Aid's food safety training Course BC to receive your very own Food Safety Course Certificate so your guests know they are safe hands and you can cook without worry.
Pacific First Aid's Food Safety courses can be found here: PacificFirstAid.ca
---